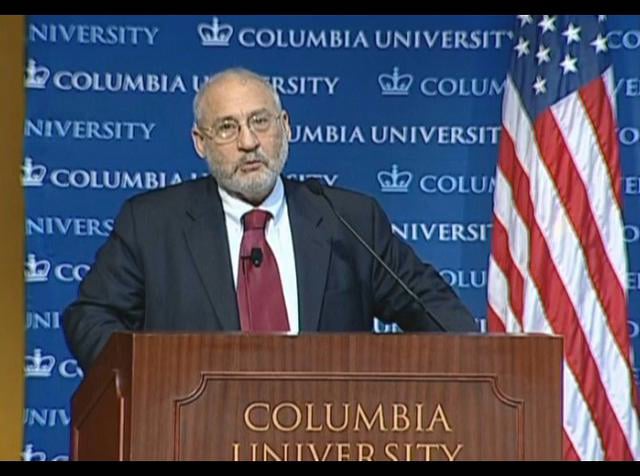 To learn more about this project, please visit cgt.columbia.edu/​conferences/​sovereign_wealth_funds_a_new_form_of_capitalism/​" />
First Annual Sovereign Wealth Fund Conference
A New Form of Capitalism?
October 4-5, 2010 • 6-8PM
Columbia University, Faculty House, Presidential Room
Franco Bassanini, President of Cassa Depositi e Prestiti (Italy): "Financing Long Term Investments after the Crisis: A View from Europe."
Augustin de Romanet, Chairman and CEO of Caisse des Depots (France).
Al Gore, Chairman of the Board of Generation Investment Management and former Vice President of the United States: "Enacting Sustainable Capitalism."
Pierre-Louis Lions, Co-Director of the SWF Research Initiative and recipient of the Fields Medal.
George Soros, Chairman of Soros Fund Management and Founder and Chairman of the Open Society Institute: "The Sovereign Debt Problem."
Andres Velasco, former Minister of Finance for Chile on the Chilean stabilization fund and commodity price volatility.
James Wolfensohn, Chairman of Wolfensohn & Company, LLC and former President of the World Bank: "What Sovereign Wealth Funds Can Do to Help Alleviate Global Poverty."
"Sovereign Wealth Funds and Other Long-Term Investors: A New Form of Capitalism?" convened 200 scholars, policymakers, fund managers and economic thinkers to explore how sovereign wealth funds (SWFs) and other long-term investors can leverage their unique long-term investment horizons to confront and profit from complex global challenges. The conference explored how SWFs and long-term investors can utilize innovative investment strategies to mitigate risk caused by financial instability, shortened investment time horizons, and multiple potential ecological, social, and demographic crises.
Global capitalism is facing the critical challenges of financial instability, shortened investment time horizons, and impending ecological, social, and demographic crises. National and international authorities have struggled to provide political solutions to these problems. By deploying innovative financial strategies, long-term investors have the opportunity to mitigate these crises where the political establishment has failed.
With SWFs' assets projected to increase from $3.8 trillion to $10-12 trillion in the next several years, their expanding worldwide prominence often draws scrutiny and calls for protectionism. The public ownership of SWFs creates a variety of social, economic, and political incentives that distinguish them from traditional commercial investors. In addition to their focus on investment returns, many SWFs have broader investment mandates. Some are designed to ensure macroeconomic stability, while others were intended to foster domestic development. Many are pension funds, charged with preserving intergenerational welfare and providing for an ageing population. These objectives are noble, but are not solely altruistic concerns, since global stability challenges may also affect the financial performance of an SWF and the socio-political stability of the sovereign power that governs a fund. SWFs thus have both the capacity and the economic motive to engage with issues of financial, environmental, and social governance.
Could the emergence of these large, liquid, publicly-owned funds with lengthened outlooks also signal the emergence of a new form of capitalism?
Part of the Sustainable Investment CGT Signature Research Project.