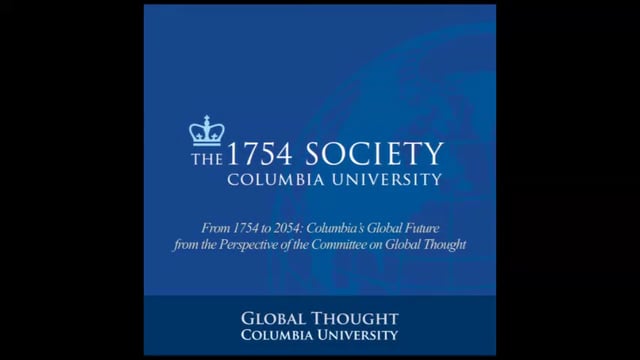 November 12, 2015
From 1754 to 2054: Columbia's Global Future from the Perspective of the Committee on Global Thought
Rainbow Room, 30 Rockefeller Plaza, New York, NY
Columbia University is preparing students to live and thrive in an increasingly interdependent and interconnected world. What will this world look like in 2054, the year of Columbia's tricentennial? How can Columbia meet the challenges of new teaching and research that cross conventional disciplines and geographies to address issues as disparate as health and human security, religious diversity, global capitalism, world order thinking, and humanistic values?
In this special conversation organized exclusively for the 1754 Society, senior faculty members of Columbia's Committee on Global Thought (CGT) from across the University and Medical Center joined a graduate student from the newly established MA in Global Thought and an undergraduate student from the Undergraduate Committee on Global Thought to discuss what it will mean to think, act, and teach globally over the next four decades. Vishakha N. Desai, President Bollinger's special adviser for global affairs, a professor at SIPA, and a member of the CGT, introduced the program and Professor Carol Gluck, chair of the CGT and George Sansom Professor of History, moderated.
Click here to read more about the event.