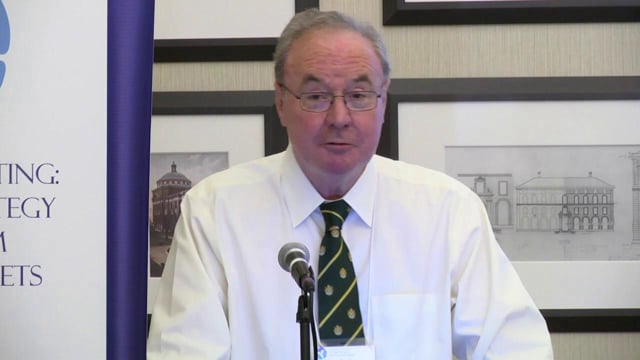 Presented by
Paul Woolley
Senior Fellow, London School of Economics
with discussants
Jakub W. Jurek
Assistant Professor of Economics, Princeton University
Tano Santos
David L. and Elise M. Dodd Professor of Finance, Columbia Business School
*Remarks delivered by Patrick Bolton on behalf of Tano Santos" />
December 3, 2012
Long-Term Investing: An Optimal Strategy in Short-Term Oriented Markets
Paper Presentation II: "A Theoretical Analysis of Value and Momentum Strategies," (Vayanos & Woolley, 2012)
Paul Woolley, Senior Fellow, London School of Economics
Discussants:
Tano Santos, Franklin Pitcher Johnson, Jr. Professor of Finance and Economics, Columbia Business School (comments presented by Patrick Bolton)
Jakub Jurek, Assistant Professor, Economics, Princeton University
Paul Woolley presented a rational model that addresses momentum versus value investing, and considering, among other factors, the agency problem.
Read the transcript of this event: Woolley, Santos, Jurek, Theoretical Analysis of Value and Momentum
Part of the Sustainable Investment research initiative.